Francis (Frank) James Hartke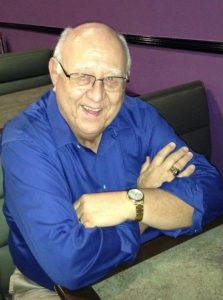 Francis (Frank) James Hartke a loving husband, caring and devoted father and grandfather passed away peacefully at his home on May 2, 2021 in Nassau Bay, Texas with his wife Joan Hartke by his side.
Frank was born on September 26, 1946 in Teutopolis, Illinois.  He graduated from St. Louis University in 1968 with a Bachelor of Science degree in Chemistry with minors in Mathematics and Physics.
After graduation Frank went to work for Petrolite Chemical in St. Louis, MO.  Then in 1977, he then became co-owner of Sooner Chemicals in Seminole, OK and in 1981 he fulfilled his dream of owning his own company and started ChemEcon, Inc. in Texas.  Frank retired in 2002 when he sold the company.
Frank is survived by many loving family members including his wife of over 51 years Joan (Bierman) Hartke; his three daughters, Toni Ann and husband Micah Stanford and granddaughters Ashley, Sara, and Karen; Lynn Marie and husband Arron Tackett and granddaughters Abigail and Elaine; and Beverly Sue and husband Gregory Bosley and grandson Zachary, and granddaughters Aubrey and Melanie.  He is also survived by his siblings Margie Apke, Sally Wakefield, Pat Poston, Chuck Hartke, Phil Hartke, and Mike Hartke.
He is preceded in death by his parents Alphonse and Sophia (Hank) Hartke, his sisters Elvira (Hartke) Verdeyen, Mary Lou (Hartke) Vahling and his brother Gerald (Jerry) Hartke.
Frank loved time with his family, and he will be extremely missed by all of them.  In lieu of flowers please consider a donation to one of his favorite charities, Wounded Warrior Project or Shriners Hospitals for Children or to the charity chosen by his daughters, Lung Cancer Research Foundation.
A celebration of life Mass and open house will be held later.