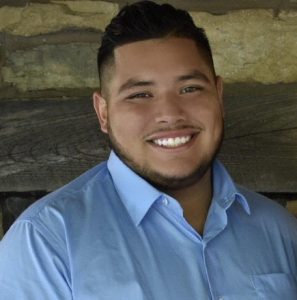 Fermin Sanchez, Jr., 26, a lifelong resident of Pearland, TX passed away in his home on January 7, 2020. Fermin was born on October 21, 1993 in Houston, TX and was of the catholic faith. He played on the State Championship football team in 2010 as a starting right guard on the offensive line and graduated from Pearland High School in 2012. Fermin loved football, soccer and making people laugh. He worked for Chuy's Tex-Mex for 6 years as a waiter and bartender in Webster, TX. He had many regulars that loved coming in to see his infectious smile and positive personality. Fermin was a student at the University of Houston- Clear Lake where he was working toward a teaching degree. He planned on pursuing a career as a high school football coach. Fermin was recently engaged and looked forward to marrying his high school sweetheart and love of his life.
Fermin leaves behind to cherish his memories, parents, Fermin and Lucina Sanchez, Sr.; sister, Jessica Sanchez; fiancé, Kallie Holtkamp; grandparents; Vicente and Ignacia Martinez and Ignacia Muniz; Sanchez family, Andrade family, Holtkamp family, and Castillo family.
A visitation will be held from 5-8 p.m. on Tuesday, January 14, 2020 with a rosary to begin at 7 p.m. in the chapel of Crowder Funeral Home, 2422 E. Broadway St. Pearland, TX 77581. Following the rosary, we would like to invite anyone to share any memories or stories they have involving Fermin. Funeral service will be on Wednesday, January 15, 2020 at 10:30 a.m. at St. John the Baptist Catholic Church, 110 E. South St. Alvin, TX 77511. Burial to follow at Confederate Cemetery in Alvin.
Since this is a celebration of life, we are requesting casual attire and bright colors. In lieu of flowers please consider donating to UTMB Galveston Campus. https://www.utmb.edu/olli/give/donate
Pallbearers will be Kyle Conyer, Joel Cruz, Kiel Hawkins, Alan Hernandez, Derek Hoffpauir, Mika Smith, Daniel Weiskopf-Davila, and James West.