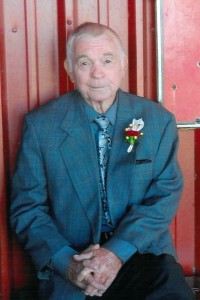 F. L. "Red" Enmon, 79, of Texas City, passed away Sunday, November 30, 2014, at Mainland Medical Center in Texas City, Texas.
Red a native Texan was a longtime resident of Texas City. He was a veteran of United States Army serving during the Korean War. He was the owner of Enmon Tile Company. Red is preceded in death by his parents, Robert Ewell Enmon and Mildred Lilly Sholmire Enmon and brother, David Enmon.
Red enjoyed being with his family and many friends. He also enjoyed fishing, hunting, boating and traveling.
Red is survived by his wife, Sandy Enmon; daughter Cathy Lynn Mc Falls; two sisters, Eleanor Templet and Thelma "Soozi" Gray; two grandchildren, Ashley Burns and Nathan Mc Falls.
Visitation will be Tuesday, December 2, 2014 between 5:00 pm and 8:00 pm at the James Crowder Funeral Home in La Marque. Funeral Service will be 2:00 pm Wednesday, December 3, 2014, in the Chapel of the James Crowder Funeral Home, with Dr. Grayson Glass, officiating. Interment will follow at Galveston Memorial Park in Hitchcock, Texas.
Pallbearers will be Nathan Mc Falls, Keith Mc Falls, Andre DeJean, Kim DeJean, Don Higgs, James Daniels, David Floyd and David Paul Sholmire. Honorary Pallbearers will be Prescott DeJean, Jimmy Crowder and Dr. Bert Hink.
In lieu of flowers Memorial donations may be made to the American Heart Association.