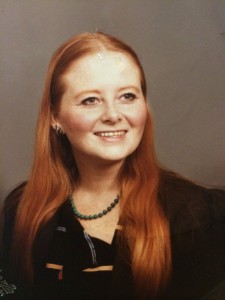 Eva May (Coffman) Burris, 58, passed away on Saturday January 10, 2015 at Freeman West Hospital in Joplin, Missouri.
Eva was the daughter of Buddy and Billie (Hunter) Coffman. She was born on August 12, 1956 in Galveston, Texas.   Eva graduated from O'Connell High School in Galveston, Texas in 1974. She was united in marriage to Brian Burris who preceded her in death. Eva worked as a medical secretary for American National Insurance.   As noted, Eva wanted everyone here not to grieve that she is gone, she wants everyone to celebrate her life, her accomplishments and the fact she is with the Lord and all those who went before.
Eva was preceded in death by her parents and her husband. She is survived by her two sons, Destin Burris and his wife Laci of Ketchum, OK and Daniel Ryan Plain and his wife Brittany of Jay, OK. Eva was blessed with two grandchildren, Riley and Dawson and with one on the way. She is also survived by four cousins that were considered sisters, Mary Lou Mraz, Patsy Lou Meier, Charlotte Bowdeen and Carolyn Bohn.
A visitation for family and friends will be at 10:00 am on Friday, January 16, 2015 with funeral service at 12:00 noon in the Chapel of the James Crowder Funeral Home in La Marque, Texas. Interment will follow at Galveston Memorial Park in Hitchcock, Texas were Eva, will be laid to rest next to her husband.