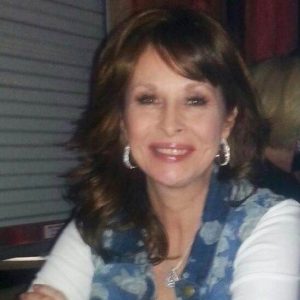 Eva Marie Leggett, 67, resident of Alvin, Texas, passed from this life, peacefully after battling years of health problems on Thursday, March 9, 2023 in Webster, Texas. Eva was born in Bellrose, New York to proud and loving parents, Stephen Milton and Elizabeth Louise Reichardt on July 1, 1955.
Eva grew up and met Joe Dick Leggett, Jr, the love of her life at 21 years old. They married and their union has lasted 46 years. From that union, they were blessed with three children.
She leaves to cherish a lifetime of memories her husband, daughters, Lauren Toney and husband David, and Elizabeth Lynette Leggett; son, Joe Colt Leggett; sister, Mary Elizabeth Reichardt; brothers, Stephen Arthur Reichardt, and Wallace Charles Reichardt; grandchildren, Luke Reyna, Brooklyn Leggett, Halle Huff, Trevor Hudson Toney as well as numerous extended family and friends.
Eva loved attending her grandchildren's sport events and extracurricular activities. She loved fishing, attending music concerts, and dancing. Eva was a loving wife, mother, and grandmother. She will be deeply missed by all.