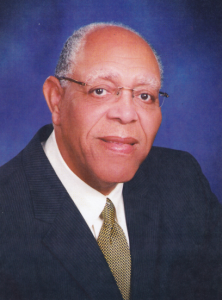 Eton H Burnett passed away October 8th, 2022 after a brief stay in the hospital. He was born in Jamaica April 30, 1944. His parents Austin Albert and Iris Mae preceded him in death.
Eton started his long career with Exxon Mobile in Jamaica as a technician when a refinery was built in the early 1960's. He migrated to the USA in 1965 and joined the Air Force for 4 years. In 1970, he rejoined Exxon at the Bayway Refinery. He worked as a field inspector in the Mechanical Engineering Department. In 1975, he accepted a loan assignment with Alyeska Pipeline Company in Valdez, Alaska for the Valdez Terminal Project.
In 1977, Eton accepted his second project assignment to Baytown, where the Olefins Plant Project was being built. Over the life at BOP, he was a team member on major projects that built all 17 furnaces. In 1984 he accepted a start-up assignment to Fife Ethylene Plant in Scotland for 2 years.
In 1998, Eton was assigned to the Singapore Chemical Complex project as a field engineer for the furnaces. He followed that construction to Malaysia where the modules were built and then shipped to Singapore.
He retired in September 2001 with 34 years of service.
He leaves behind his loving wife Pat of 52 years, sons Christopher Mark and his wife Sasha and their son Bryce Austin, and Jon Paul, his sisters Beverly Hart and Jeanette Tomlinson and his brother-in-law Richard, nephews Steven Hart and Scott Hart and Keven and Ryan Tomlinson. He also leaves behind many good friends and his best friend, Baylee the dog.