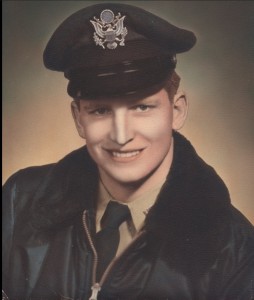 Enoch Morse Jones, age 83, passed away at 2:30 pm on February 26, 2016 in Houston, Texas. He was born on February 13, 1933 in Danville, Virgina to James Ellis and Gracie Jones (Allen) and is survived by: his wife, Gladys (Hemphill), two sons Jeffrey Allen and Timothy Brian sister Jeanette (Cocke), brothers, Leonard and Bobby, and numerous family members and friends.
When his nation called, he answered by joining the United States Air Force, when he entered the aviation cadet program and served as flight instructor and navigator in the B-36 and other Korean Conflict era aircraft. He earned his Bachelor's of Science in Mechanical Engineering from Virgina Polytechnic Institute, now Virginia Tech and was selected for membership in honor societies Phi Kappa Phi, Tau Beta Pi and Pi Tau Sigma. He later received an advanced degree in Aeronautical Engineering from the Naval Postgraduate School in Monterey, California.
He worked his entire career at the National Aeronautics and Space Administration initially in Langley, Virginia and then at the Manned Spacecraft Center, later Lyndon B Johnson Space Center in Houston, Texas. He worked on Projects Mercury, Gemini, Apollo, Apollo-Soyuz, Skylab, and served as Systems Engineering and Systems Integration managers for the Space Transportation System (Space Shuttle). He received numerous awards during his distinguished career including two NASA Exceptional Service Medals. He had a passion for all sports, especially baseball, golf, tennis and skiing.  He loved researching history and travelling and exploring beautiful scenery of the world with Gladys.
Visitation will be held on March 3, 2016 from 3:00 pm to 4:00 pm followed a celebration of life at 4:00 pm and reception to follow in the Crowder Funeral Home, Webster, Texas.  Those wishing to make a memorial donation in Enoch's memory, in lieu of flowers, may do so to the Engineering Scholarship Fund at Virginia Tech University in Enoch Jones' name.