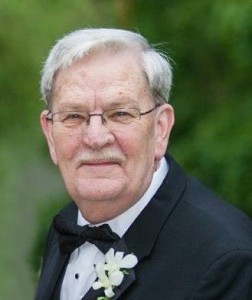 Ennis Irvin Oney, Jr., 71, of Texas City passed away on Wednesday, December 2, 2015 in Texas City. He was born May 4, 1944 in Vivian, Louisiana to Ennis and Lida Oney, Sr.
He was a resident of Texas City for 10 years, formerly from Marshall, Texas. Ennis graduated from Marshall High School in 1962 and Tulane University in 1966. He was a School Teacher with the TCISD.
He is preceded in death by his mother. Ennis is survived by his wife Debbie A. Oney of Texas City; father and step-mother Ennis Irvin Oney, Sr., and Marian of Avinger, Texas; two sons; Jon Blake Oney and Jeffrey Mark Oney both of Fort Worth, Texas; step-sons; Daniel DiCairano of Trumbull, Conn., David DiCairano of New Fairfield, Conn, Anthony Vadala of East Fishkill, NY, Joseph Vadala, Mahopac, NY; brother David Oney of Avinger, Texas; five grandchildren; Jake Oney, Gabriel Oney, Ava DiCairano, Jackson Di Cairano and Nixon DiCairano.