Emelina Benedicto or Elin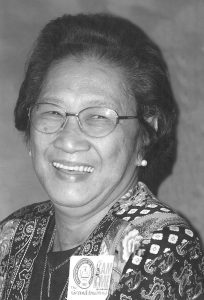 Emelina Benedicto or Elin, 88 which she goes by, a resident of Friendswood, TX went to be with her savior September 3, 2023 in Webster, TX. She was a former teacher at Christian Academy of Manila before she migrated to the United States in June 1979. She worked and retired from Methodist Hospital from 1980 to 2004. She was a member of Friendswood Baptist church.
She reunites with her husband, Artemio Benedicto; parents, Domingo T. Trinos and Emelia Q. Trinos; sister, Benigna T. Bautista and brother, Domingo T. Trinos, Jr.
Emelina leaves behind her sons: Art Jr., Paul Mark, Timothy Aaron, wife Nancy, Luke Domingo, his partner Kellie and Matthew Florentino; grandchildren: Nicole Michelle and Emily Ann; and brother, Lakandula Trinos, wife Nelly.
A memorial service will be held on Saturday, September 23, 2023 at 2:00 p.m. in the chapel of Crowder Funeral Home in Pearland.