Elissa M. (Duvall) Grandowicz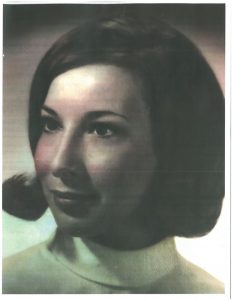 Elissa M. (Duvall) Grandowicz, passed away in her home in Pearland, TX on Wednesday, February 10, 2021 after a courageous battle with cancer.  Elissa, known by her family as Lisa, was born on September 18, 1952 in Monroe, Michigan.  She took great pride in being a trailblazing female manager for Ma Bell, that would later become AT&T.  Throughout her life Lisa would use this same drive and exceptional planning skills to fulfill many accomplishments while continuously being the bedrock for the entire family.
After tackling homesteads ranging from 40 to 100+ acres, Lisa moved to Manvel, TX where she could be near her son and grandchildren.  Regardless of where she lived, Lisa's home was always a place for family and friends to gather, enjoy great company, exceptional meals, and never leave without feeling loved and cherished.
She is preceded in death by her parents Robert and Dorothy Duvall and husband Denny Grandowicz.
Lisa is survived by her son, Steven (Melissa) Romain, of Manvel, TX, brother David Duvall of Alvin, TX, sister Carrie (the late Ernie) Geren of McHenry, IL, grandchildren Jacob, Skyler, and Marissa Romain,  step-grandchildren Isabelle Cortinas (fiancé Lane Clark), Veronica Cortinas (fiancé Nathan Finley), and Phillip Passman, nephew Michael (Nancy) Geren, niece Tabitha (Ron) Blodgett, and 4 great-nieces and great-nephews, Emilia and Alex Geren and Devin Geren-Grabow and Elissa Blodgett.
In lieu of flowers, donations can be made in Memory of Lisa to St. Jude Children's Research Hospital 1-800-805-5856.
Memorial services and inturnment will be held at a later date in Mountain Home, Arkansas.