Eleanor Struss Valderrama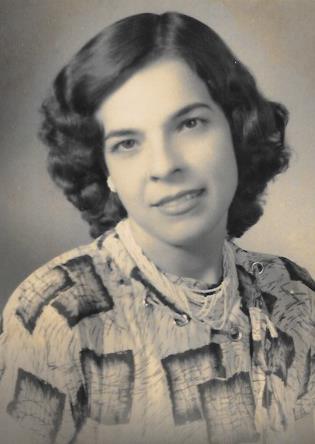 Eleanor Struss Valderrama, passed away on Thursday, September 15, 2016 in League City, Texas at the age of 92. She was born on May 23, 1924 in Colombia to Henry and Eugenia Struss.
Eleanor Struss Valderrama moved to this country with her husband, Jaime, and two young sons, Carlos and Joto Jota., from Colombia in 1960 with no knowledge of the country or language. Through her support and by never complaining she helped keep the family focused through difficult times towards their goal of providing every opportunity possible for her children. She was a wonderful cook, who through this gift was able to create a proud and loving family who never forgot where they came from. She was able to do this with a balance of love and discipline that created and fostered four children and a husband that will forever love, cherish and respect her.
The Family will receive friends on Saturday, September 24, 2016 at 4:00pm with a Ceremony at 5 o'clock at Crowder Funeral Home, 1645 East Main, League City, Texas 77573.