Efrain (Indio) Manuel Pirela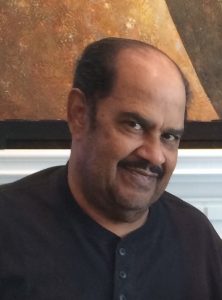 Efrain (Indio)Manuel Pirela, of Webster, Texas passed away Tuesday, February 7, 2017 at the age of 77. He was born December 1, 1939 in Arroyo, Puerto Rico to Nazario and Justina Pirela.
In 1969 he entered into holy matrimony Carmen Miriam Brown. He worked as a Superintendent for the New York City Housing Authority until 1989.
He is preceded in death by his parents Nazario and Justina Pirela, grandmother Maria Cora Cintron, daughters Madeline, Veronica, Emily and grandchild Brandon Michael Melancon. Efrain is survived by his wife Carmen, brother Ralph Cora, son Efrain Edwin Pirela Jr., daughter Maribel Melancon and husband Frederick, grandchildren Avery, Noah and Kaleb and many loving family and friends.
A Memorial service will be held Saturday, February 18, 2017 at 3pm at Crowder Funeral Home, 1645 East Main Street, League City, Texas 77573.
The family would like to express their sincere deep gratitude and appreciation to the many friends, neighbors, and loved ones who offered comfort to us during our time of sorrow.