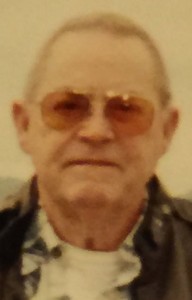 Edwin Earl Parker, Jr., 84, of Texas City passed away on Thursday, October 15, 2015 in Houston, Texas. He was born March 31, 1931 in Brady, Texas to Edwin Earl and Ruth Esther Parker.
Edwin was a lifelong resident of Texas City for 57 years. He was a veteran in the United States Air Force. He retired from Valero in 1997 and was a member of the American Legion of Texas City.
Edwin is preceded in death by his parents and his wife Patricia May Parker. He is survived by his daughter Cynthia Lynn Elliott and her husband Max of Dickinson; sons Edwin E. Parker III and his wife Teri of Houston, Stephen M. Parker of Houston and John M. Parker and his wife Shelley of Texas City; sister Junell Loven of Houston and brother Franklin R. Parker of North Carolina; nine grandchildren and four great grandchildren.
A visitation will be Sunday, October 18, 2015 from 6:00pm – 8:00pm at the James Crowder Funeral Home in La Marque. Funeral Service will be on Monday, October 19, 2015 at 10:00am at the James Crowder Funeral Home in La Marque with Pastor Edwin Parker III officiating. Burial will follow at Forest Park East Cemetery in Webster, Texas.
Memorials may be made to Airway Baptist Church 7806 Rowe Lane, Houston, Texas 77075.