Edward "Chip" Lamar Kenney, Jr.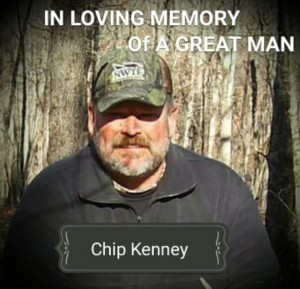 Edward "Chip" Lamar Kenney, Jr., 55, of Santa Fe, Texas passed away in Texas City. Texas. Chip was born October 17, 1960 to Martha Ann and Edward Lamar Kenney, Sr. Edward was a superintendent and project manager for Joint Venture Industrial Company for thirteen years. Chip was a special and caring man, concerned about his family and coworkers. He loved his family and enjoyed hunting, fishing and loved living life. Chip was preceded in death by his mother.
Chip is survived by his father, his loving wife, Toni Kenney, daughters, Raini Dey Locke and husband Chris, and Jaimi Nicole Recknor and husband Jeremy, sons Jarrod Recknor and wife Amanda, and Casey Eldred Kenney and wife Tracy, sister Delia Quested and Scott White, grandchildren, Jayden Nicole Locke, Christopher Chance Locke, Hagen Earl Locke, Saydie Lynn Recknor, Jarrod Blayne Recknor, Frank Edward Cole, Jr., Bryleigh Dey Cole, Casen Edward Kenney, Elijah James Kenney and Ava Ann Kenney, and numerous nieces and nephews.
A visitation in his honor will be held 5:00 to 8:00 pm, Friday, March 4, 2016 Crowder Funeral Home, Dickinson, Texas with Funeral Services 2:30 pm Saturday, March 5, 2016, Abundant Life Christian Center, 601 Delaney St., LaMarque, Texas. Interment will follow at Hayes Grace Memorial Park, Hitchcock, Texas.