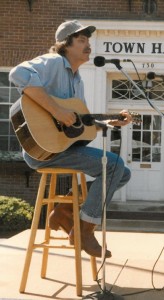 Edgar "Butch" Mohwinkel aka Jim Sandy passed away May 15, 2016. Butch was born in El Paso, TX on February 3, 1942 to Edgar and Annetta Mohwinkel. After graduating from the University of Texas El Paso with a BBA in Marketing, he was a systems analyst in the early days of mainframe computing, primarily for NASA and Sperry Univac. An accomplished singer and songwriter, he loved old movies, playing cards, Bowling, the Dallas Cowboys, and traveling to the mountains of Cloudcroft, New Mexico.
Butch is preceded in death by his parents.
Butch leaves behind his sons: Robert Mohwinkel and wife Heidi, Thomas Mohwinkel and wife Tessa and James Mohwinkel; grandchildren: Connor Mohwinkel and Dylan Mohwinkel; sisters: Andrea Ramey and Janet Christiansen.
A memorial service will be held in the chapel of Crowder Funeral Home in Pearland on Thursday, May 19, 2016 at 3:00 pm.
Please make memorial contributions to: Rescue Lane, 6323 Woodbrook Lane Houston, TX 77008, hhps://www.facebook.com/rescue/ane/