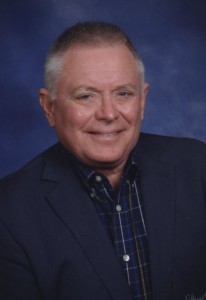 Dwight Rogers, 69 of Dickinson, TX passed away on May 9, 2016 in Galveston, TX. He was born on January 14, 1947 in Corpus Christi, TX to Annie and Owen Rogers and was a resident of Dickinson for 55 years. Dwight graduated from Texas A & M University, class of '69 with a BS degree in Chemistry and later received a Masters from Stephen F. Austin University. He taught at both, Dickinson and Santa Fe High Schools for 32 years and also owned Creative Environments Garden Center.
Dwight was preceded in death by his father, Owen Rogers. Survivors include his mother, Ann Rogers; wife, Carol B. Rogers, daughter, Louisa Ann Rogers Brooks and son, David Rogers; and brother, Bruce W. Rogers. Also surviving are 3 grandchildren, Owen L. Brooks, Beth A. Brooks, and Natalie Rogers; 2 step-grandchildren, Katie and David Wright; and two step-great grandchildren, Lily and Violet Dino.
A visitation will be held on Thursday, May 12, 2016 from 5 to 7 p.m. at Crowder Funeral Home in Dickinson. Funeral services will be on Friday, May 13, 2016 at 10 a.m. at Faith Lutheran Church in Dickinson. Interment will be at the Ganado Cemetery in Ganado, Texas.