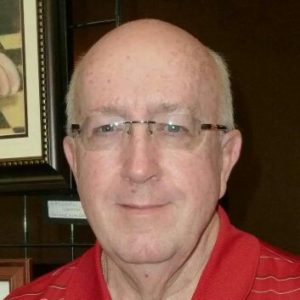 Dr. Jeffrey Lane Lorentz 81, of League City, Texas died on December 17, 2022 as a result of colon cancer.
A member of St. Mary parish in League City.  Dr. Lorentz was born on November 1, 1941, in Rahway, New Jersey, the son of Ormand and Dorothy Ann Moran Lorentz. A graduate of Knoxville Catholic High School in Tennessee , 1959, he received the Bachelor of Arts in Philosophy in 1963 from  St. Mary's College, Kentucky, and attended St. Mary's Seminary, Baltimore. He received the Master of Education in Counseling in 1965 from Xavier University, Cincinnati, Ohio and the Doctor of Education degree in 1971 from the University of Tennessee, Knoxville.
Dr. Lorentz was proceeded  in death in 2021 by his wife of 30 years, Joye Greene Lorentz and son-in-law Tracy. Survivors include daughters, Dr. Rebecca Lorentz and wife, Michelle L' Estrange, of Mount Pleasant, Wisconsin, and Martha Lawlar and husband Jeffrey, of Dickinson; sister Chris Slovacek and husband John of Conroe, brothers Greg Lorentz and wife Debby, of North Fort Myers Florida, and Timothy Lorentz and wife, Susan, of Ooltewah, Tennessee and Step-daughters, Leigh Thompson and husband Barry, of Willis and Lyn Reynolds of Humble, and seven grandchildren.
Before he retired, Dr. Lorentz had been employed as Director of Technology at Galena Park ISD and as a member of the Adjunct Faculty at the University of Houston-Clear Lake.
Visitation and Rosary will be on December 29, 2022 followed by Mass of Christian burial at 10am celebrated by Father John Rooney at St. Mary Catholic Church in League City.  Burial will follow at Mount Olivet Cemetery in Dickinson.