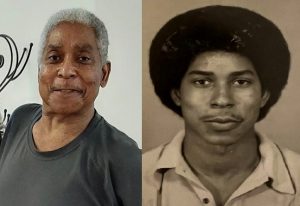 Dr. David Allan Cobham, age 65, passed away on June 29, 2023 in Alvin, Texas, near his home in the Houston suburb of Clear Lake. He was born on September 24, 1957 in Port of Spain, Trinidad to Stephen Nathaniel Cobham and Marie Cobham (neé Pounder). Dr. Cobham was preceded in death by his sister Dyann Correia and his father, Stephen Nathanial Cobham. He is survived by his sons, Christopher Kevin Cobham, Brian Cody Cobham, and Steven Jonathan Cobham; mother, Marie Cobham; brothers, Stephen Cobham and Ian Cobham; sisters, Jennifer Cobham, Debra Cobham, and Nicole Alves; as well as numerous family members and friends.
He earned a bachelors degree in engineering from the University of the West Indies. After his first career as a chemical engineer for Texaco in Trinidad, he moved to the U.S to study medicine at the University of Miami, from which he earned his M.D. in 1990. Dr. Cobham went on to enjoy a vibrant new chapter in his life, practicing family medicine while raising his family in Houston for the next twenty years. He had a passion for learning, fitness, faith, and spending time with his wife and children. He enjoyed spirited political debate, science fiction, and mathematics, among other hobbies.
A Funeral Mass will be held on Friday, July 7, 2023 at 10:30 am at St. Bernadette Catholic Church, located at 15500 El Camino Real Houston, TX 77062. Burial will take place at 3:00 pm in the Forest Park East Cemetery, located at 21620 Gulf Freeway, Webster, TX 77598. In lieu of flowers those wishing to make a memorial donation in Dr. Cobham's memory may do so to the GBS/CIPD Foundation International at https://p2p.onecause.com/gbs-cidp-donate/donate.
"For those unable to attend in person, the funeral service will be live-streamed at