Dorothy (Dotty) Marie Thompson Johnson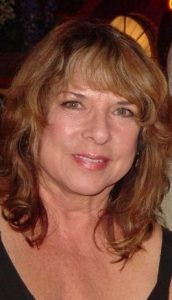 Dorothy (Dotty) Marie Thompson Johnson, 69, passed away on August 9, 2020 in Nassau Bay, Texas. She was born on April 26, 1951 in Pasadena, Texas to Ray and Dorothy Thompson.
Dotty is preceded in death by her father Ray Thompson, and is survived by her loving family: mother, Dorothy Thompson; husband, Doug Johnson; two daughters: Leanne Amodemo & husband Frank, and Sandy & Hugo Gutierrez; two brothers: Mike Thompson & wife Linda, and Ray Thompson; grandchildren: Aaron, Brandon and Christian; along with numerous family members and friends.
Dotty was born in Pasadena, Texas on April 26, 1951. She initially worked in sales at Foley's, followed by time at Schlumberger. In 1983 she began a long and rewarding career with the NASA Space Shuttle Program and worked at United Space Alliance until she retired in 2010. She married her wonderful, loving husband on June 30, 1984. She loved the water, with their home located in Omega Bay. Dotty & Doug spent many hours surfing, boating, fishing and just enjoying the sun and outdoors. She also enjoyed gardening, raising monarch butterflies, taking trips in their RV and riding their Harley. And Dotty loved cooking. Family holiday gatherings were very important and she loved spending time with her grandchildren and family members. She had a passion to help all animals including her furry friends she took into her home, with the latest being Kandy. She had such devotion and compassion to her loves and causes.
A service will be held Thursday, August 13, 2020 at 10:00 am at Crowder Funeral Home – Dickinson, 851 FM 517 Road West, Dickinson, TX 77539. In lieu of flowers, those wishing to make a donation in Dotty's memory may do so to the Humane Society.