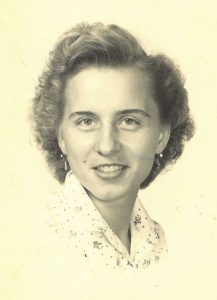 Dorothy Ann Tyler (83) of Texas City passed away on Thursday, March 19, 2020 in Clear Lake, Texas.  She was born on March 3, 1937 to John Alex and Effie Mae Hetherington.
Dorothy was a lifelong resident of Texas City. She worked as a Teacher's Aide for the Texas City School District. She devoted much of her time caring for others; she spent countless hours cooking and delivering home cooked meals for the homeless. She fostered many children through Galveston County.  She was an avid quilter and made quilts for the Seniors as well as her Grandchildren.
She is preceded in death by her parents and her husband of 35 years, Billy G. Tyler, Sr.
Dorothy is survived by her daughter Vivian Tyson (Marvin) and two sons: Robert Tyler (Kimberly) and Billy G. Tyler, Jr., her five grandchildren: Wendy Phillips, Monica Cossin, Sherri Barnard, Cory Tyler and Courtney Tyler and seven great grandchildren: Kinsley Phillips, Kaitlyn Phillips, Tyler Barnard, Jase Barnard, Sarah Cossin, Sophie Cossin and Winter Tyler.
Due to the restrictions on gathering size at this time the service will be private.
In lieu of flowers donations may be made to your local animal shelter.