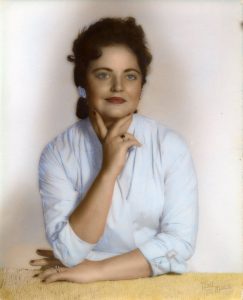 Doris Lee Emmite, 75, of Dickinson, went to be with the Lord on Saturday, November 26, 2016 in Webster, Texas.
Born, November 30, 1940 in Van Alstyne, Texas, Doris was a resident of Dickinson for 40 years. Her prior residences included Friendswood, Texas, and Taft, California.
Doris was proceeded in death by her parents, Steven and Mary Roach, her husband of 38 years, Carl J. Emmite Sr., and her brothers Johnny Roach and Jimmy Roach.
She is survived by her son, Danny Martinez and wife Lori, her stepson Carl Emmite and wife Aleta, her son Charles Martinez and wife Robin. Doris was blessed with 10 grandchildren, Devin, Gracie, Chris, Travis, Ryan, Bobby, Mike, Katie, Kayla, and Gina. She also had 13 great-grandchildren. She also leaves behind her brother Jay, brother Wayne and wife Suzanne, brother Dwayne and wife Tish, sister Marilyn, and sister Inita and husband Gerald.
Funeral service will be held at Mt. Olivet Catholic Cemetery, 7801 Gulf Freeway, Dickinson, TX. @ 10:00am on Friday, December 2, 2016.