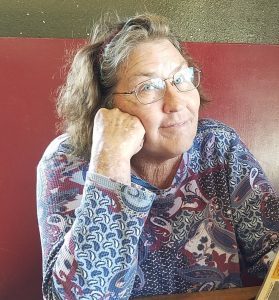 Donna Lynn Douglass, 69, a 20 year resident of Texas City, Texas and lifelong Texas Cowgirl, passed away with her loving husband by her side on July 3, 2023 in Texas City, TX. "Lynn" was born February 23, 1954 in Camden, AR.
Lynn worked with her husband Danny D in their guitar shop for 35 years. She enjoyed being a member of The Lopin Ladies riding club, raising, training and showing her horses. Lynn had an uncanny ability to connect with animals, preferring to work in the barn that she built, working outside and driving the tractor. She was a unique, smart woman and a hard worker all her life.
She is preceded in death by her father, William Riley. Donna leaves behind, her husband of 38 years Daniel Douglass. Mother Mary Riley. Daughters Vicki Baker and Poppi Miller, husband Brian. Grandchildren Shelby, Justin, Tyler, Jessica and Grant. Great grandchildren Gavin, Emma and Ace.  Sister Sandi Smith and brother, Robert Riley, wife Debora.
In lieu of flowers please donate in her name to the Bluebonnet Equine Humane Society. www.bluebonnetequine.org/