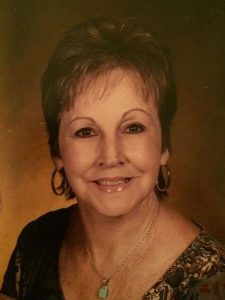 Donna F. Ewing, 81, resident of La Marque, Texas, passed away September 1, 2019 at her home in La Marque, Texas.  She was born October 21, 1937 in Henderson, Texas, and grew up in Beaumont, Texas.  She moved to Galveston, Texas in 1954, where she met her husband of 60 years.  They moved to La Marque, Texas in 1955 where she raised her family.
She was a member of Peace Lutheran Church in Texas City, Texas since 1955.  She was a wife, homemaker and dedicated mother, grandmother, great grandmother and great-great grandmother.   Before a short illness beginning in May of this year, she enjoyed many years of caring for her family and had a special love for gardening and plants.  Above all she was dedicated to her husband and family, but especially the children.
She was preceded in death by her husband, Gary Ewing, her parents, Edward Glover & Lovie Weems and grandson, Dustin Ewing.
She is survived by son, Keith Ewing; daughter, Sheila Ewing; son, Daryl Ewing and partner Doug Seifert; grandchildren, Tahnee Hernandez and husband Todd, Travis Ewing and wife Katie, Danielle Ewing; nine great grandchildren, Jordan, Jaron, Tristany, Austin, Jada, Jaselyn, Colton, Jett and Uriyah; one great-great granddaughter, Merritt.
Visitation will be on Thursday, September 5, 2019 from 5:00pm – 7:00pm at the Crowder Funeral Home in La Marque.  Funeral Service will be at 11:00am on Friday, September 6, 2019 at the funeral home with Rev. Matthew Brackman officiating.  Interment will follow at Forest Park East Cemetery in Webster.
Pallbearers will be Travis Ewing, Todd Hernandez, Jordan Morgan, Jaron Morgan, Doug Seifert and Jimmy Corn.
In lieu of flowers, contributions can be made to the American Cancer Society or the Salvation Army.