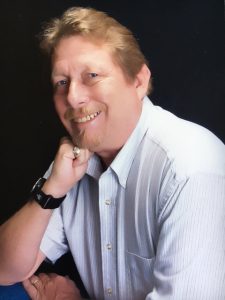 Donald Lyman Anderson, aged 66, passed away October 26, 2016 at his home in San Leon, TX after a battle with brain cancer. Don was born June 4, 1950 to Lyman and Margaret Anderson of Dickinson, TX.
He is survived by his wife Linda Beth Anderson; sister, Agnes Elizabeth "Betty" Brimer of Port Lavaca, TX; stepchildren, Bonita Romaine of San Leon, TX and Michael Traweek (Frances) of Birmingham, AL; grandchildren Charlsie Beth Traweek and Destiny Traweek of Birmingham, AL, and Tabathia Romaine-Chisholm (Ralph "Bubba") of Bacliff, TX; great Grandchildren, Grayson Traweek and Avalyss Hansen of Birmingham, AL; and numerous Nieces and Nephews.
The family offers a special thank you to Harbor Hospice Group.
Don, who was a lover of good blues music and an avid dart player, had a favorite saying, "Sometimes no matter how hard you fight, you just don't win the game."
Per Don's request there will be no formal funeral service.