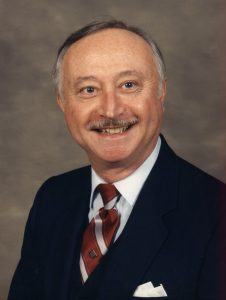 Donald E. Deese, 83, of Dickinson, passed away in his home March 18, 2017.  Donald was born May 15, 1933, to Daisy and Roy Deese in Atlanta, Georgia.  Donald proudly served his country in the U S Army. Following his graduation from Baylor University, Don worked as an Industrial Hygienist for many years. Don was also proud of his graduation from the Citizens Police Academy. He was a loyal member of the First United Methodist Church in Dickinson.  Donald was preceded in death by his parents, his beloved wife Helen Whitmire Deese, sister Joanne Moore, and brothers Roy L. Deese, Jr., Harvey Deese, and Lamar Deese, and nephew Gary Moore.
Donald is survived by his nieces Cassandra Deese Boutwell, Sheila Lynn Deese Reinhart, Donna Jo Winston and Jeanice Caldwell; nephews, Steve Deese, and Len Deese and wife Tracey ; great-nieces Collin Quinn, Lauren Blackburn, Christi Sweatt, Megan Deese, Makenzie Brieding, Traclen Deese, Ireland Loudermilk, Gracie Loudermilk, and Raine Caldwell; and great-nephews Brent Boutwell, Nathan Deese, and Ian Morse.
A celebration of his life will be held 2:00 pm, Sunday, March 26, 2017, at First United Methodist Church, Dickinson, Texas.