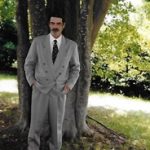 After a long struggle with cancer, Dennis Joseph Hollis, beloved father, grandfather, brother, and uncle went to be with our Lord January 28, 2017 in League City, Tx. He was at peace in the comfort of his Lord and Savior at the time of his death.
Dennis was preceded in death by his parents, George "Bud" Hollis and Elsie Salles Hollis.
He is survived by his children, Athena D. Hollis of Willis and Chad R. Hollis of Rosharon. Dennis had 6 grandchildren: Zara Hollis, Christian Borel, Leslie Armendariz, Vivian Armendariz, Luna Armedariz, and Makayla Carrillo. He is survived by two brothers and one sister, Gus (Lori) Hollis, Debra (Travis) Seymour, and Rickey (Cheryl) Hollis, and numerous nieces and nephews. Dennis is also survived by numerous aunts, uncles, and cousins.
Dennis was born in Beaumont September 18, 1954, and later moved to Warren, TX. He attended Warren High School and earned his GED through San Jacinto College.
Dennis enjoyed traveling, moving to California, Arizona, and Florida for various jobs. His particular love was horticulture which he studied at Sul Ross University in Alpine, TX and the University of Texas-Corpus Christi. He had a green thumb that made things grow. He loved collecting heirloom seeds for future generations and working with his plants.
The family would like to thank the staff of MD Anderson Cancer Hospital and Silverado Comfort Care Hospice for their compassionate care as Dennis progressed through his cancer.
A graveside service for family and friends will be held on Saturday, February 11, 2017 at 10:30 am at Mt. Olivet Catholic Cemetery, 7801 Gulf Freeway, Dickinson, TX 77539
In lieu of flowers, donations in memory of Dennis can be made to: The Mother Teresa Shelter, Inc., 513 Rankin Ave., Corpus Christi, TX 78401. The shelter took Dennis in when he first moved to Corpus Christi and made it possible for him to secure an apartment and begin his college classes again.