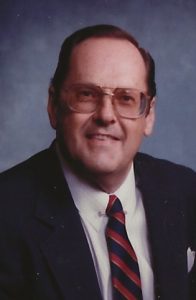 Dennis Brian Stephenson peacefully passed away surrounded by his family at home in League City, Texas, January 13, 2022, at the age of 85.
He was born on March 28, 1936, in Galveston, Texas to Anna Barbara Zima Stephenson and Ray Eli Stephenson.
He graduated from the University of Houston with a Bachelor of Science in Mechanical Engineering and spent a career working with the process industries as an engineer in sales traveling throughout the US and Canada.
Dennis Stephenson is preceded in death by his parents Anna and Ray Stephenson, his two brothers Ronald Ray and Barry Roger Stephenson
He is survived by his wife of fifty-two years Janith Dawn Vest Stephenson, his children Dennis Brian Stephenson, Jr. (spouse Jan Marie) of Galveston, TX and Vonore, TN, Carol Hearn (spouse Brad) of Waller, TX, and Michelle Dawn (spouse Doug) of Houston, TX, six grandchildren Christine Marie Garson (spouse Trevor), Scott Stephenson, Holly Ann Hearn, John Dennis Hearn, Caroline Dawn Huth, Charles Jackson Huth, great grandchildren Calvin Edward Garson, and Elise Marie Garson.
A celebration of life will be held on Tuesday, January 18, 2:30 PM at Crowder Funeral Home, 1645 East Main Street, League City, Texas.  Burial will be held on January 22 at Elm Grove Cemetery, Alpine, Texas.