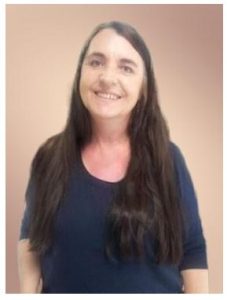 Debra Elaine Wike, born on September 26, 1954, a devoted and loving mother, grandmother, sister, friend and wife passed on October 2, 2023.
Elaine lived an abundant life, passionately supporting her children and grandchildren in sports, dance, academics and all activities. Elaine enthusiastically showed up for everyone in her life, in every capacity.
She was the epitome of selfless, loyal, unconditional love. Although she was shy, everyone in her path felt her strength, generosity and resilience. Elaine was wise, strategic and unapologetically herself. She was passionate about live blues music, bulldogs, poker, and The Astros.
Elaine is preceded in death by her parents Robert and Jimmie Field, her husband Mike Wike, her son Willy Wike and her brother Bruce Field. Elaine is survived by her children Mike Wike II, Angelina Wike, Liz Wike, Edward Wike, and Windy Leighton, her grandchildren Brycen and Jax York, and her siblings Tim Field, Gordon Field, and Diane Iufer.
A memorial service is scheduled for 2:00 pm on Sunday, October 8th at Crowder Funeral Home in Webster, Texas. A reception will be hosted immediately following the service.
In lieu of flowers, we are asking that donations be made to any Suicide Prevention Charity of your choice in honor of loved ones that preceded her in death.