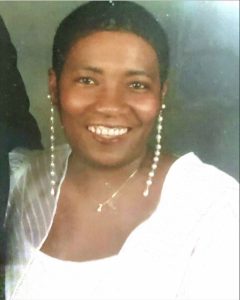 Deborah Robinson Hodge ("Debbie") was born August 1, 1948, in Washington, DC to the late Paux Robinson and Consuella Robinson. Debbie was blessed to have been lovingly guided by "Daddy," George Jackson, Jr. (proceeded Debbie in death). Deb was the oldest of four children: Renaldo Jackson "Ricky," (proceeded Debbie in death), Tawana Jackson-Wilson and Terry Jackson.
Debbie was educated in the District of Columbia Public School System. Shortly following her educational journeys, she met and married the late Thomas L. Morris, Jr. From that union Debbie was blessed with her only child Thomas L. Morris, III. Debbie later met and married Jerry Hodge. This union would last more than 40 years…until Debbie was called home.
Our beloved Debbie (a mother, daughter, wife, sister and friend to many) leaves to mourn her husband, Jerry Hodge; her son, Thomas Morris, III (Wanda); her grieving mother, Consuella Jackson; stepson Jerry Hodge, Jr.; loving sister, Tawana Jackson-Wilson (Kelvin); and a loving, caring brother Terry Jackson (Cynthia); as well as a host of friends and relatives.
Our Debbie was quite the songbird… Albeit short in stature, Debbie could absolutely fill a room with her powerful, angelic voice. She was also a resident master at card playing. Nobody could beat her at bid whist! To be certain, Deb would always command the table.
My loving, sweet sister Debbie … we will certainly miss you! No doubt you are now in God's safe hands.