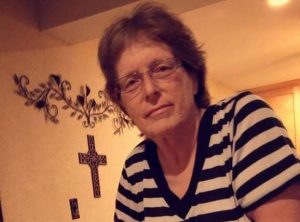 Deborah Louise Elding (69) of Texas City, Texas, passed away at her home on August 23, 2022. She was born in Ames, Iowa on May 5, 1953 to Margaret Louise and Albert Laverne Elding. Formerly of Corpus Christi, Deborah had lived in Texas City since 2013. While in Corpus Christi she worked for the Nueces County Sheriff's Department as a Booking Office until retirement. She loved working odd jobs and taking care of her granddaughter Aubrey.
Deborah is preceded in death by her mother and father, sister; Dort hovland and brother; Donald Elding. She is survived by her daughter; Tally Elding (Jason Smith), her granddaughter; Aubrey Smith, and brother; David Elding.
A Celebration of Life will be held at a later date. The family would like to extend a special "Thank You" to all who have reached out and helped during this difficult time.
Good-byes are not forever
Good-byes are not the end.
They simply mean "I'll miss you, until we meet again".