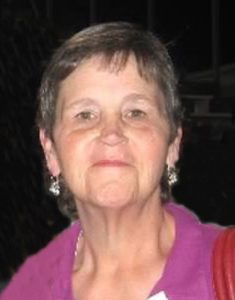 Deborah Jo Winkler, 66, of Dickinson passed away on Wednesday, May 31, 2017 at her residence.  She was born November 16, 1950 to Billy Joe and Lillie Wheatley in Waxahachie, Texas.
She was a longtime resident of Dickinson for 30 years and worked for Synergy Home Healthcare.
She is preceded in death by her parents Bill and Louise Wheatley and her sister Janet Yackly.
Deborah is survived by her husband of  27 years, Bill Winkler of Dickinson, her daughter Lori Jo Pouncey of Dickinson, her brother Mike Wheatley and wife Linda of Alvin; her three grandchildren: Bret Moreau of Santa Fe, Abby Babineaux of Dickinson, Rhee Mason of Texas City and great grandchild Ellie Wilson of Dickinson and numerous nieces, nephews and cousins whom she loved dearly.
As a graduate of Texas City High School, Debbie had many friends. It was her sister Janet however, that was her closest confidante throughout her entire life. There is hardly a story to tell about one that did not involve the other. Debbie was very witty and her laugh was contagious. She married her beloved husband, Bill on July 4th, 1989. They would have celebrated their 28th anniversary in just a few weeks. Debbie was "MawMaw to her grandchildren and great granddaughter, She loved them fiercely and took tremendous pride in each of them. Debbie loved to knit; and spent countless hours making ornaments, teddy bears, dolls and hats for newborn babies and children at Shriners Burn Hospital. Debbie's dogs were much more than just pets to her, and she adored them all. She devoted her life to caring for others as an in-home caregiver for Synergy Home Health Care. Her clients became family, and Debbie loved each of them very much. Caring for others was not just a phrase to Debbie. It was how she lived life each and every day.
A visitation will be on Saturday, June 3, 2017 from 5:00pm – 7:00pm at the James Crowder Funeral Home in La Marque.  Funeral Service will be at 4:00pm on Sunday, June 4, 2017 at the funeral home with Pastor John Robert Wheatley officiating. Burial will follow at Galveston Memorial park in Hitchcock, Texas.
Pallbearers will be James Moreau, Jeremy Wheatley, Jason Hall, Gregory Hall, Bret Moreau and Andrew Gutierrez.
The family asks, that in lieu of flowers, a donation be made in Debbie's name  to a Hospice organization of the givers choice.