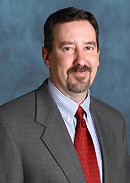 Dean Paul Shearer passed away unexpectedly on Tuesday, April 3, 2018, leaving this world way too soon. He was born in Waco, Texas on August 30, 1960 to Clyde and Elaine Shearer. Later he moved to Houston where he graduated from South Houston High School in 1978. After high school he attended the University of Houston – Clear Lake where he received his Bachelor of Behavioral Science in 1982. He then went on to graduate from South Texas College of Law in 1989.
Dean spent years practicing law, working his way up to partner, and finally achieving his dream of opening his own practice in 2006. He and his wife, Linda, shared 35 years together and had two beautiful children, Stephanie and John. He was predeceased by his father, Clyde, and is survived by his mother Elaine, his wife, Linda, his daughter Stephanie and her fiancé Ronny and his son Ryland, his son John and his wife Kristen and there beautiful daughter Sumner, his brother Brian and his wife Debbie, his sister Cheryl and her husband Mike and numerous nieces and nephews.
Dean was a devoted husband, father and friend, with a passion for life. He had a special gift for lifting people's spirits, and he touched the lives of all that had the honor of knowing him. Heaven's gain is our loss and he will be forever missed by so many.
A visitation will be held Thursday, April 5, 2018 from 5:30-7:00 p.m. following by a Rosary at Crowder Funeral Home in Webster, Texas. Funeral Services will be held on Friday, April 6, 2018 at 1:30 p.m. at St. Bernadette Catholic Church with Internment to follow at Forest Park East.