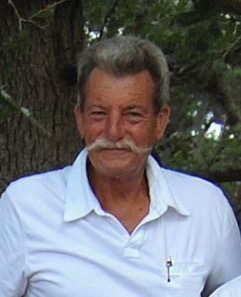 David Wayne Krejci, 67, a lifelong resident of South Houston, Texas passed away peacefully on January 10, 2020, after a courageous battle with cancer. David was born on March 8, 1952 in Houston, Texas and was of the Catholic faith. He was proud to be an accomplished brick mason and he worked for Blast Incorporated for over 40 years. He spent much of his career shaping the Houston skyline by working on many historical skyscrapers, demonstrating his meticulous attention to every detail.
One of David's most passionate hobbies was participating in BBQ cook-off competitions for many years, winning and placing at all levels and categories. To say he was a pitmaster would be an understatement. In addition to competitions, David immensely enjoyed volunteering his BBQ expertise by cooking for many charity events, especially the Veterans Administration at their annual BBQ event each year.
David has now been reunited with his beloved wife of 23 years, Carol Landry Krejci, and his father, Ignac B. Krejci.
Along with a lifetime of memories for us to cherish, David leaves behind his daughter Kim Echeverri, her husband Luis and their children Tony and Bella; his step-son Shane Landry, his wife Amy and their daughter Callie; step-daughter Jeanna Landry and step-son Chad Landry.  His mother Vanice Krejci; his sisters Kathy Jalufka and her husband Jake; and Carol Gilmore and her husband Peter; his brothers: Robert Krejci and his wife Debra; Tom Krejci and his wife Diane; and John Krejci and his wife Patsy; along with numerous extended family and friends, and his very dear friends Bob and Moni Pierce.
A memorial service will be held on Sunday, January 19, 2020, at 12 p.m. in the chapel of Crowder Funeral Home, 2422 E. Broadway St., Pearland Texas, 77581.