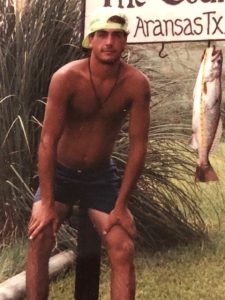 David Scott Nabors, 50, a resident of Houston, TX, passed away February 23, 2022 in Houston, TX. H was born October 23, 1971 in Dallas, TX.  David enjoyed fishing and loved his fishing vacations with his family while growing up, and he liked working with his hands. He worked restoring several of the Navy PT boats, a six-year project in Rockport.
He is preceded in death by his mother, Jean Nabors.
David leaves behind his father, Donald Ray Nabors; stepmom, Suzie Nabors; grandfather, Ed Nabors; and brother, Nicholas Nabors, and his wife Lindsey.