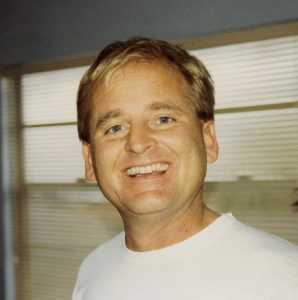 David "Randy" Taylor (63) formerly from La Marque passed away on August 28, 2022 from a Heart Attack in North Fort Meyers, Florida.  He was born in McAllen, Texas to Sydne and Jack Taylor on September 2, 1958.
Randy graduated from La Marque High School in 1978 and studied Electrical Engineering at Texas A&M. He had a long career in Cellular Equipment Repair and climbed many 200' tall cell towers in the process. He was bitten early in life by the golf bug and never missed a chance to swing a club and make new friends and eventually retiring in Florida which he said was just one giant golf course.
Randy is preceded in death by his parents and brothers Jay Taylor and Paul Goodwill.  He is survived by his daughter Torre Taylor of Port Charlotte, Florida and brother John Taylor and wife Denise from Bayou Vista, TX.
A visitation will be held from 5:00pm – 6:00pm on Thursday, October 6, 2022 with the Memorial Service at 6:00pm at the Crowder Funeral Home, La Marque.
In lieu of flowers donations may be made to your favorite charity.