David "Dew" McCalla Dampman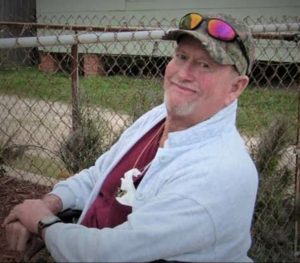 David "Dew" McCalla Dampman, 75, passed away July 27, 2020. David was born on December 02, 1944 in Louisville, Kentucky. He graduated from La Marque High School in 1964 and went on to serve his country in the U.S. Navy from 1964-1967. During that time, he served on the USS Newport News, with an honorable discharge. David attended St. Michael's Episcopal Church. He was a member of The Carpenters Local Union in Texas City, Tx. and worked construction most of his life.
David has reunited with his wife of 39 years, Melba Sue Dampman. He is also preceded in death by his parents, Leroy and Phyllis Dampman, and sister Marcia Tunze.
David is survived by his daughter Laynie Conner and husband Chad; granddaughters: Kinley Conner and Addyson Conner; Sisters: Dorothy Hughes (Wayne) and Barb Dampman. Brothers: Richard Dampman and Bill Dampman (Connie). Brother in law; Jimmy Hall (Sharon) and son, Alex Hall. Special longtime friend, Andy Baccinelli and numerous nieces and nephews.
Committal of ashes will be Monday, August 03, 2020 at 4:00 p.m. at Forest Park East, Webster, TX with The Rev. Bob Moore Officiating.
In lieu of flowers a remembrance donation may be made to Camp Hope. (ptsdusa.org)
His very special gift of always creating smiles will be sorely missed.