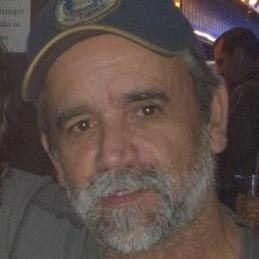 La Marque – Darrell David Shifflett, 60, of La Marque, Texas passed away peacefully in his home September 9, 2016 in Webster, Texas. Darrell was born July 1, 1956 on Lackland Air Force Base, San Antonio, Texas, the son of Glen Edward Shifflett and Irene Emma Bauer.
He was a skilled pipefitter, musician, artist and entrepreneur. Darrell's true passion was his music and he took great pride in his sobriety of over 30 years and more recently the growth in his faith in GOD. He was a self-taught musician with talent that cannot be put into words. His favorite music genre was the blues with a passion for the great Stevie Ray Vaughn and BB King. As such, his music spilled over into his life and skills in collecting and repairing musical equipment and building custom motorcycles and all with such precision and detail. Darrell was a perfectionist and it showed in his many talents.
He was preceded in death by his son Dylan Wayne Young of Pennsylvania; brother Michael Allen Shifflett of La Marque and sister Diana Kay Shifflett of La Marque. Darrell is survived by his mother and father, Glen and Irene Shifflett, his grandson Cole Young and mother of his only son, Pam Young of Pennsylvania, his two sisters Mary Ann Mason and husband Mike of Friendswood and Deana Wooley and husband Robert of La Marque; his nieces and nephews, Stephen Sudela and wife Kate of Houston, Taylor and Kameron Noack of Friendswood, Lacey Wooley of La Marque, Jenna Wooley and Aaron Cooper of Texas City, Bailey Wooley of League City and grand nieces and nephews Madison Wooley, Landen Cooper and Grayson Windish and numerous other relatives.
A Memorial Visitation will be on Sunday, September 25, 2016 from 11:00am – 1:00pm at the James Crowder Funeral Home in La Marque with the Memorial Service at 1:00pm.
The family request memorials to be made to Tourette Association, Texas Chapter, P. O. Box 147, Richmond, Texas 77406.