Darlene Dennard Matchette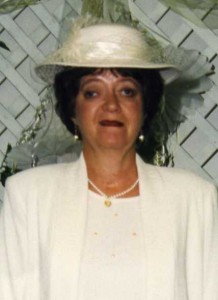 Darlene Dennard Matchette, 65, of Dickinson, passed away April 8, 2015 in League City. Darlene was born February 21, 1950 to Elmer and Edith Dennard in Texas City, Texas. She was a social worker for Galveston County, and a teacher. Darlene was preceded in death by her parents.
Darlene in survived by her husband, Ronald Matchette; twin sister, Marlene Dennard; brothers, Melvin Dennard and his wife Susan, and Ronnie Dennard and his wife Doris; brother-in-law Sidney Matchette; and numerous nephews.
A visitation in her honor will be held Friday, April 10, 2015, from 8:30 to 10:30 am, with funeral services following at 10:30 am, Crowder Funeral Home Chapel, Dickinson, Texas. Interment service will follow Friday afternoon at Boswell Cemetery, New Waverly, Texas.