Darleen Ann Bushman Tuttle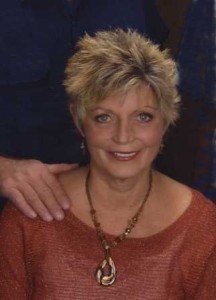 Darleen Ann Bushman Tuttle, 57, of Santa Fe, passed away June 26, 2015 in Houston. Darleen was born February 19, 1958 to Robert and Louise Bushman in Schenectady, NY. Darleen was a loving wife, mother and grandmother, all that knew her loved her and she cherished her job at Southwest Airlines as a reservation agent for 16 years. Darleen lit the room with her beautiful eyes and smile. She was preceded in death by her father.
Darleen is survived by her husband of 28 years, Monte Tuttle; daughter Caryn Kabacinski and husband Kurt; son Ryan Tuttle and wife Stephanie; mother Louise
Bushman; sister Kathy Magaro and husband Rick; brothers, Bob Bushman and wife Sandy and Dana Bushman and wife Debbie; granddaughter, Paige Kabacinski; grandson Logan Tuttle; and step grandson Wayne Brantley.
A funeral service in her honor will be held Saturday, July 4, 2015 at 1:00 pm, Crowder Funeral Home Chapel, Dickinson, Texas, with visitation from 12:00 pm to 1:00 pm. Interment will follow at Mt. Olivet Catholic Cemetery, Dickinson, Texas.
Honored to serve as pallbearers are Steve Tesanovich, Bruce Williams, Bob Bushman, Dana Bushman, Mark Tuttle and Ryan Tuttle.
She will be dearly missed by all.