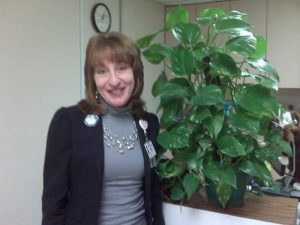 Darla Kay Taylor, 60, of Dickinson, formerly of Angleton, passed away in her home, March 12, 2017.  Darla was born November 12, 1956, to Idella and Raymond Eugene Crum in Dimmitt. TX.  Darla was a loyal member of Dayspring Church in Santa Fe and worked as a Radiology Tech for Harris County.  Darla was preceded in death by her father and a brother, Terry Crum.
Darla is survived by her mother Idella Crum; daughter Jessica Oakley and husband Mark; sister Debbie Caudle and husband Geary; grandchildren Chase Williams, Sara Oakley, Grace Oakley, and Ace Oakley; and nieces Monica, Rhonda, and Tracy.
A Memorial Service will be held 11:00 am Wednesday, March 15, 2017, at Dayspring Church, Santa Fe, Texas.
In lieu of flowers the family requests donations to Dayspring Church, 2215 FM 646 N., Santa Fe, TX, 77510.