Daniel L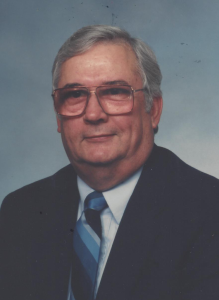 evi Knight, 83 of League City, Texas died Thursday, November 12, 2015. Born February 5, 1932 in Summerville South Carolina, he was son to the late St. Clair Ainsley Knight and Ella Christine Cone Knight.
Dan was a graduate of The Citadel Military College of South Carolina. He served in the U.S. Navy during the Korean War receiving several medals for his bravery in combat.
Upon receiving his engineering degree at The Citadel, Dan went to work for NASA at Langley Field in Virginia. Not one to like the cold winters, he was one of the first to volunteer to relocate to Texas and pioneer the Johnson Space Center in Houston, Texas. Dan went on to spend over 30 years working at NASA and remembered his days there fondly.
In addition to his work at NASA, Dan enjoyed camping, fishing and hunting with his family and friends. He was also an avid reader, and loved to watch sports and FOX News Channel on TV. But most of all, Dan enjoyed spending time with his beloved wife, family, and caregivers.
He was predeceased by the love of his life, Sara Knight, and son, Christopher Knight. Surviving are a son and daughter in law, Craig and Tammy Knight of Georgetown, Texas, daughter Cheryl Knight of League City, Texas and grandson Shannon Knight of Georgetown, Texas. In honor of Dan, a private ceremony will be held for the family.