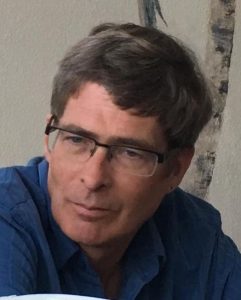 Daniel Kent Ross, 61, passed away on July 26,2021 in Houston, Texas. Born on May 23rd in Ashland, Kentucky to Jeanne Hunter and Charles Ross. He is survived by mother Jeanne and step-father Bob Hunter, brothers David Brent Ross and Rob Hunter, sister and brother-in-law Lolly and Rick Gastaldo, niece Katie, nephews Derek, Charlie, Nick, Nate, Christian, Cameron, Max and Zach and many loving friends including Linda Hunter, Shawn Scott and Steve Goldston. He is preceded in death by father Charles, stepmother Shella and sister Meghan.
He had a passion for reading, hiking and debating any point there was to debate. He was a generous, loving, highly intellectual and loyal friend. He earned bachelors from The Ohio State University and his Masters and PHD in Geology from the University of Houston.
Fare thee well, we love you more than words can tell. A private service will be held in Columbus, Ohio to celebrate a life well lived.