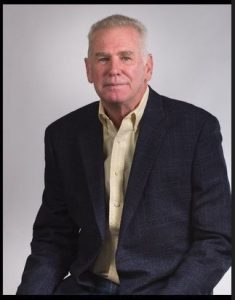 Dan J. Hough, 63, passed away on December 24, 2022, in Houston, Texas. He was born in Chicago, Illinois to Don and Genevieve Hough. Dan is survived by his wife, Kimberly; daughter, Noelle Hough; sons, Brian Hough and Joel Hough; sisters, Donna (Rick) Guyon, Eileen Barnes, Colleen (Ray) Rummell and Mary (David) Kimes; brothers, George Hough and Thomas Hough; and numerous family members and friends.
He earned a Geology & Electrical Engineering Degree from Southern Illinois University and worked as a Business Developer and Consultant in the Oil and Gas Industry.  He had a passion for traveling and loved to spend time with his family.
A Memorial Service will be held on Tuesday, January 10, 2023, at 7:00 pm at Crowder Funeral Home, 111 E. Medical Center Blvd, Webster, TX 77598. In lieu of flowers those wishing to make a memorial donation in Dan's memory may do so to the charity of their choice.