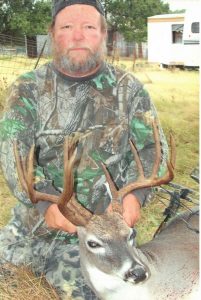 Damon Wade Thompson, 60, of Hitchcock, passed away Saturday, December 14, 2019, at his residence. Damon was born December 29, 1958, in Texas City, to Harvey and Elaine Thompson.
Damon was a long time employee at Hunter Heavy Equipment in Texas City and a life time resident of Hitchcock.
He is preceded in death by his parents and three brothers: Dale Thompson, Douglas Thompson and Edward Thompson.  Damon is survived by one son: Damon Wade Thompson, Jr. and numerous nieces, nephews and friends.
A celebration of life will be held at a later date.