Corvin Edward Degner, or "Corky"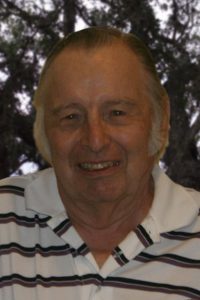 Corvin Edward Degner, or "Corky" as he was known to his friends and family, was born February 2, 1929 in Oshkosh, Wisconsin. He passed away peacefully on  February 19, 2021 in Texas City, Texas after a 5-year battle with Alzheimer's.
Corky served in the Navy during the Korean War and did reserve work during Viet-Nam. He had a master's degree in both chemical engineering and business administration along with his teaching certificate. He had the uncanny ability to calculate complex mathematical equations without the use of a calculator.
Working for the gas and oil industry supported his brilliance as an inventor.  In his later years he worked as an consultant, updating the plants he had helped build in his earlier years. He retired at the age of 70.
He loved to garden and often grew his own vegetables. Being very proud of his German heritage, he was a member of the German Heritage Society in Columbus, Texas, along with the Polka Lovers Klub of America in La Grange, Texas.
Corky is now reunited with his son, Ryan Degner, his parents Frank and Esther Degner, his sister Irel Miller, his daughter-in-law Michel Degner, and his wife Joan.
He leaves behind to cherish his memories, his daughter Kory Palmer; husband Paul; his sons Quinn Degner; wife Kristin; Darin Degner; wife Mary, brothers Arden and Waldon, and seven grandchildren: Ashley, Cameron, Alexandra, Greta, Stephen, Katrin, and Blake.