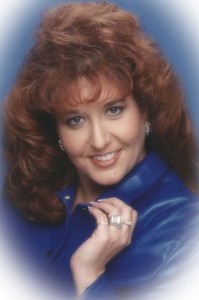 Connie Wiley Baez, of San Antonio, Texas passed away Sunday, December 28, 2014 at the age of 51 after 23 year-long battle with Lupus. She was born November 19, 1963 in Alexandria, Louisiana to Wilbert Austin and Dorcia  Morace Wiley. Predeceased by grandfather, Jewel Morace of Deville, LA, great-grandmother Mary Hedrix of Deville, LA, maternal grandparents  Evelyn Mayo of Vidor, TX , Raymond Morace of Deville, LA and dog Opey. She studied at San Jacinto College and was a retired real estate agent who resided in both Louisiana and Texas.  Connie was a Christian and
strong believer in the Saving Grace of Jesus Christ and  had an infectious zest for life and lived it to the fullest. She enjoyed riding motorcycles, crawfish boils, spending time with her family, spoiling Kiley and Kason, crocheting blankets, sewing quilts, a good Starbucks Frappuccino and was often found in her free time engrossed in a good book.  She is survived by her brother Perry Wiley, three children, daughters Tiffiany Chere Harris, Darcie Lynne Chidester and, Son, Jourdan Perry Austin Chidester, his wife Kathryn Marie Hill, grandchildren Kiley Paige Chidester and Kason Lane Chidester, dog Molly Elizabeth and granddogs Abby and Blakely Violet.
The family will receive friends on, January 17, 2015 from 1-2:30 pm with a Memorial Service at 2:30pm at Crowder Funeral Home, 1645 East Main Street, League City, Texas.