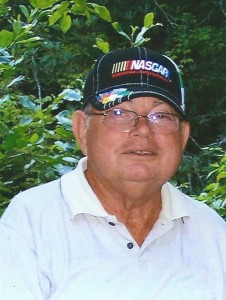 Clyde Eldon Smith Jr., 73, of Texas City passed away on Sunday, May 17, 2015 in Texas City. He was born August 5, 1941 in McKinney, Texas to Clyde Eldon Smith Sr., and Katherine Blakeney Smith. He was a lifelong resident of La Marque since 1949 and moved to Texas City in 1997. Clyde was a graduate of La Marque High School Class of 1960, he served in the United States National Guard, and he was a member of the First United Methodist Church of La Marque. Clyde was former Co-Owner of Mainland Construction and retired from Drainage District #1 in Santa Fe.
He is preceded in death by his parents. Clyde is survived by his wife of 47 years, Armeda Jean Smith of Texas City, daughter DeAnna Greer and husband Todd of Pasadena and son Shannon Smith and wife Ladena of League City, brothers Gerald Smith of Texas City and Robert "Bob" Smith and Phyllis of Fredericksburg, grandchildren Devin Maldonado, Emily Brandstetter, Brandi Maldonado and Trent Smith, two great grandchildren Abby Brandstetter and Ayden Brandstetter.
Visitation will be on Thursday, May 21, 2015 from 5:00pm – 8:00pm at the James Crowder Funeral Home in La Marque. Funeral Service will be at 10:00am on Friday, May 22, 2015 at James Crowder Funeral Home, with Mike Dunn, officiating. Interment will follow at Hayes Grace Memorial Park Cemetery in Hitchcock, Texas.
Pallbearers will be Roy Maldonado, Christopher Keifer, Randy Schattel, Colin Sheldon, Ian Sheldon, Trent Smith, Eric Bedard and Ty Greer.
Memorials may be made to Wounded Warriors Project or Shriners Children Hospital.