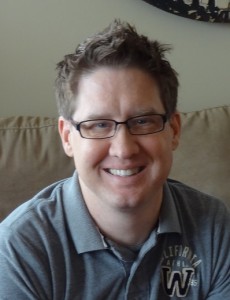 A Celebration of Chris's Life will be held at 1 pm  on November 30, 2014 at Crowder Funeral Home in Webster. 
Christopher Sam Hickman, 44 of Houston, Texas, passed away on November 27, 2014.
He was born in Lake Charles, Louisiana on July 14, 1970.  Chris graduated from McNeese University, and he worked as an Engineer for General Electric.  Chris lived in Houston with his wife and two daughters.  Chris enjoyed traveling and was a sports enthusiast.  Chris had a great sense of humor and loved spending time with his family.  Chris is survived by his wife Mindy, his two children, Bailey and Taylor, and his parents Sam and Paula Hickman of Lake Charles.
In lieu of flowers, the family is requesting donations be made out to the Cystic Fibrosis Foundation.  50 Briar Hollow Lane, Suite 250 E., Houston, TX. 77027 www.cff.org