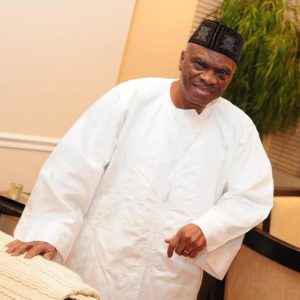 Christopher Amé Ogbebor, 76, of Houston, Texas, peacefully passed away on Sunday, September 25, 2022, surrounded by loved ones, after a recent brave fight with Cardiovascular surgery.
Christopher was born on May 25, 1946. After Christopher graduated from high school, he pursued a degree in Political Science at the University of Maryland College Park.
After graduation, Christopher worked for the Ministry of Foreign Affairs, Nigeria, for over 35 years. During that time, he traveled to numerous countries and served in the embassies of Côte d'Ivoire, Trinidad and Tobago, Guinea, the United States (New York), Spain, and Canada. Christopher was passionate about diplomacy and loved what he did for a living.
In 1970, he met his wife Margaret in Lagos, Nigeria. Christopher and Margaret went on to have three children: Omo, Efosa, and Nosa.
After Christopher retired from the diplomatic service in Nigeria, he relocated to Houston, Texas, to live with his daughter and her family. Christopher's passion for people led him to a position at Good Will Industries where he served for four years. During his spare time, he enjoyed interacting with electronics, watching the latest news, and watching his favorite soccer team, Arsenal, play.
Christopher was predeceased by his son, Nosa Ogbebor, who passed away on July 20, 2018. He is survived by his wife Margaret, his daughter Omo, his son Efosa, his son-in-law Obos, and five grandchildren, Sato, Imina, Esosa, Sede, and Osayormore.
The viewing will be held at Crowder Funeral Home on October 13, 2022, from 4:00 pm to 8:00 pm. Services will be held at Saint Paul's Catholic Church on October 14, 2022, at 11:00 am. In lieu of flowers, please consider a donation to https://gofund.me/03177a81