Christine "Tina" Patrice Pelletier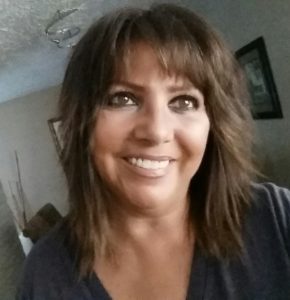 Christine "Tina" Patrice Pelletier of Houston, Texas passed away on July 28, 2023, following an accident injury.  She was born February 26, 1955, in Brooklyn, New York to Joseph D. and Christine E. Remollino, both of whom pre-decease her; Joseph F. Remollino, her older brother; and all other relatives who have passed before her.
Following her graduation from High School, she began her career with American Indemnity Insurance Company in Galveston, TX for 13 years; then Ernst and Young LLP in downtown Houston for 12 years; NASA – Clear Lake in Human Resources for 2 years; and completing her career with 18 years at Liva Nova (formerly Cyberonics, Inc.) before retiring in 2019.
She is survived by her husband of 48 years, Bradley Pelletier; her younger brother Steven Remollino and spouse Earl DeGear Jr.; sister-in-law Sarah Remollino; sister-in-law Elizabeth Spivey and husband Chuck; brother-in-law Larry Pelletier and wife Linda; along with numerous nieces and nephews.
Tina met her future husband at La Marque High School in 1972.  After graduation and dating for 3 years, Bradley popped the question and Tina accepted. They finally settled in their home in the Clear Lake area for the last 42 years.  She enjoyed watching the Astros with her husband as often as they could.  She also enjoyed visiting friends and family.  The family would like to thank the caring staff and doctors of Kindred Hospital Clear Lake ICU for 2.5 months of exceptional care.  Pallbearers will be Earl DeGear, Jr., Kevin Spivey, and Brian Pelletier.
On Wednesday, August 2, 2023, Tina's family will greet guests from 11:00 am to 12:00 pm followed by a Catholic Funeral Service at 12:00 pm at Crowder Funeral Home, Webster, Texas. Interment will follow at Galveston Memorial Park, Hitchcock, Texas.